Brothehood weekend of the Conferernce
Friday afternoon – Sightseeing + Tapas
Meeting point
: 19.00  at PLAZA NUEVA, (close to the City Hall).  
Planned is an accompanied walk through the city centre's most beautiful and emblematic streets. The route will follow through the Plaza de Toros , La Torre del Oro, the Archivo de Indias, The Alcazar, the Cathedral, the Barrio de Santa Cruz, ending at the Plaza del Salvador, a popular meeting point
and where the route's first beer will be sampled.
By this time members and guests would have become acquainted with each other which is when we set off to visit the authentic "tapas bars". Should participation be high, we may have to split the group, each led by a fellow Seville Toastmaster to allow for a more genuine experience and for greater convenience when entering a bar.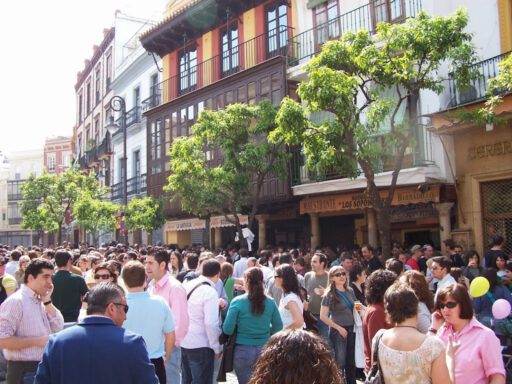 Saturday Night – English Humorous Contest / Gala Dinner / Entertainment
Venue: 19.30 Restaurant Rio Grande.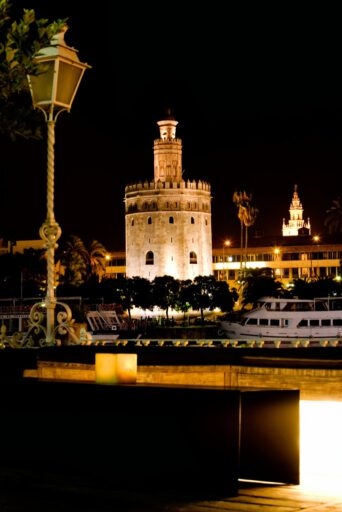 The English Humorous Speech Contest will be held in a separate private area. We will be listening to fellow Toastmasters speaking against a back-drop of ships sailing through the Guadalquivir.  Sunset views of the Torre del Oro and the Giralda will round up the magical environment. 
The awards ceremony will be followed with an exquisite 3-course dinner, quality wines and coffee.
Our entertainer of the evening will be the flamenco singer Amparo Lagares and her band. This artist  received numerous awards since she first started performing at the age of five. After her performance those in a party mood can jump to the dance floor.
The show goes on with music and the cocktail bar on site will be open "until you drop».
The party is assured . Do not miss it !

Ángeles de la Torre
VP Public Relations
Toastmasters Sevilla